Halifax Beer Tour - October 5th, 2017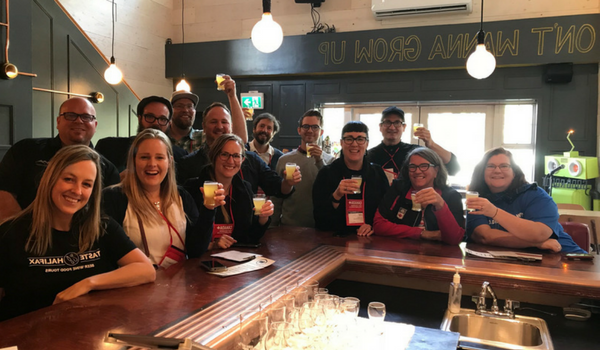 Halifax has such a unique atmosphere, especially when it comes to the growth of our craft beer community!
This city is booming with great tasting beer and we want to share with you some of the must-try breweries around The Westin Nova Scotian!
When you're wandering around the city this weekend, take a pit stop at:
Located directly in our backyard, Garrison Brewing has a variety of unique flavours including Nut Brown Ale, Sugar Moon Maple Ale, Jalepeno Ale and the classic Seaport Blonde. Take a walk down and try some of their delicious brews!
Alexander Keith's is one of the oldest working breweries in North America and is located just a short walk from The Westin Nova Scotian. What we love most about this brewery is their atmosphere. Their tour not only gives you a taste of their award winning brew, they also show you a "Real Nova Scotian Good Time"!
2 Crows Brewing Co. is located in Downtown Halifax on Brunswick Street. With their modern approach, each beer is made with the utmost care. 2 Crows is a must try with it's unique taste and top quality brews.
If beer could have a cool, older cousin, it would be Good Robot Brewing. This place has some of the most delicious varieties of the city. With their ever changing menu, not only do they have a great blend of brews, they also partner with some great Halifax restaurants to offer you a delicious paired culinary experience.
Propeller Brewing Co. is an international award winning brewery with all-natural, British-style ales and lagers. With their seasonal tastes, you'll never get bored at this brewery! Enjoy their Hefeweizen Wheat Ale in the summer, delicious Pumpkin Ale in the fall and their Coffee Porter in the winter. And if beer isn't you thing, give their all natural sodas a try!